Itinerary
Day 1: Morning
Car fully loading for camping and hiking, head north from San Francisco, over the Golden Gate bridge. Your first stop should be the Sprouts Market store in Petaluma. Stock up with groceries for the camp night and the next day – plan for dinner, breakfast, hearty lunch. Petaluma town is cute so you could head there for a coffee and breakfast before getting back on the road.
Day 1: Afternoon
On the way to Salt Point State Park (where you'll be a spending the night), a good stop would be Fort Ross State Historic Park. This is a cool place. Plan to spend around an hour walking around and get a sense of what it was like to live on a fort overlooking the ocean (it is pretty sweet). If you time the weekend right, you just might end up on a reenactment festival and can join in the festivities.
Day 1: Evening
After you check into your campsite, the night is all yours. Make food, share stories and laughter, and whatever it is you do in the woods. If you're visiting in the summer, and there is light by the time you arrived, head to the nearby beaches (Gerstle Cove or Stump Beach) to witness seals and tide pools.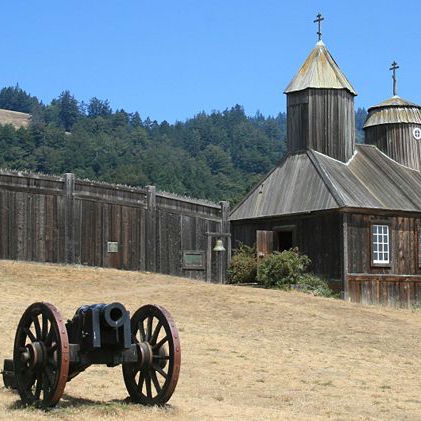 Step into a time machine at Fort Ross.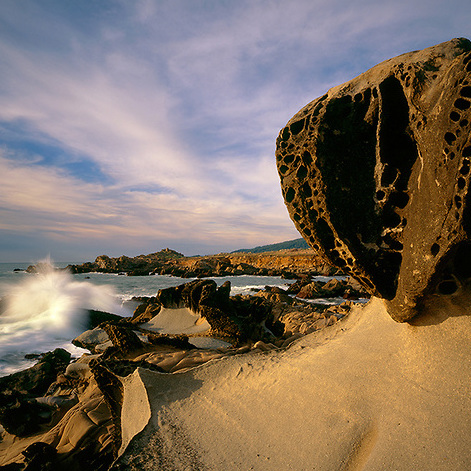 The shifting tide creates these works of art.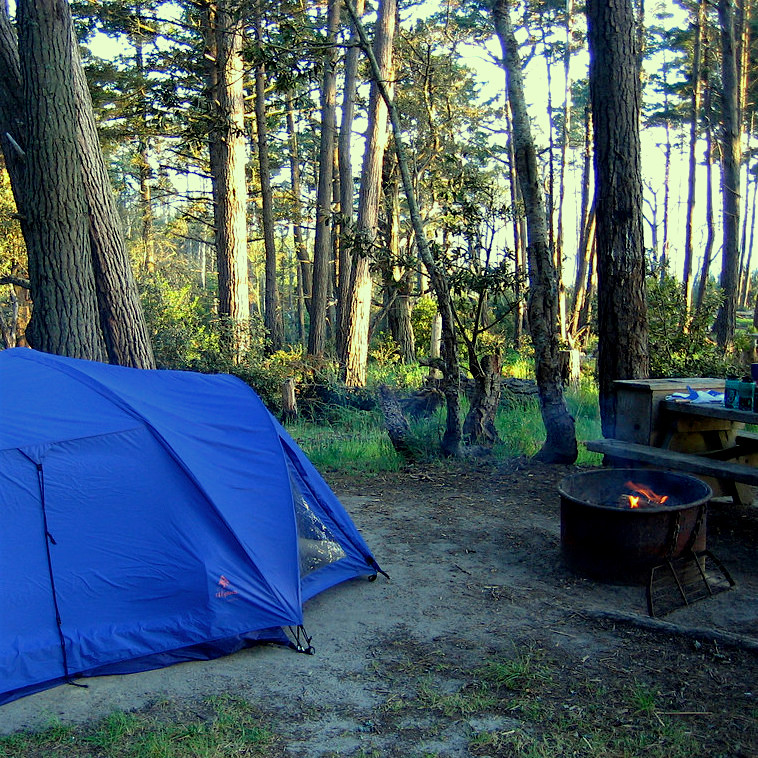 Here's where you will be one with nature.
Day 2: Morning
If you didn't get a chance to view the tidepools the evening before, wake up early for a viewing. When you're ready, grab breakfast at camp, pack up those hearty lunches and head to the trail head (Historic Pierce Point Ranch) for the Tomales Point trail. This is a moderate to challenging trail, with about 4 hours of round trip time, but it is very rewarding.
Day 2: Afternoon
By lunch time, you'll have already seen magnificent coastline, spotted several elk, hawks, chipmunks, rabbits and weasels. And if you brought along a pair of binoculars, depending on the season of the year, you could view whales. Now if you're really lucky you may have also spotted a fox, coyote, bobcat, or cougar. I think you get the point, it is sort of a safari. Wait until you go through the "mountain beach" climb to arrive on the point where there is plenty of space to have an ocean and bay view picnic lunch. After you're all done, head back to the trail head.
Day 2: Evening
Probably physically exhausted but mentally nourished by now – mission accomplished. Head back home, drive safe, and until next time!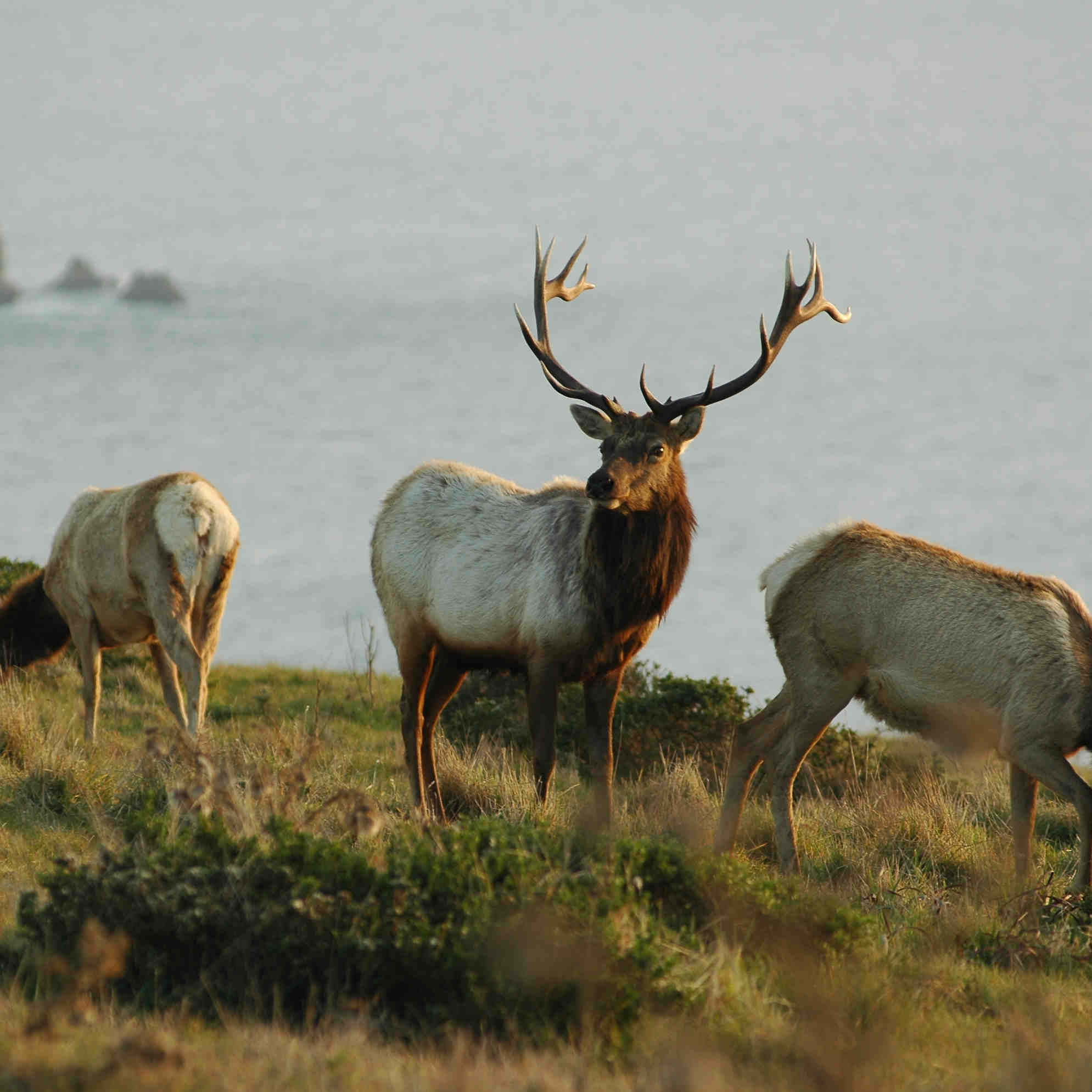 You'll see a surprising abundance of these animals.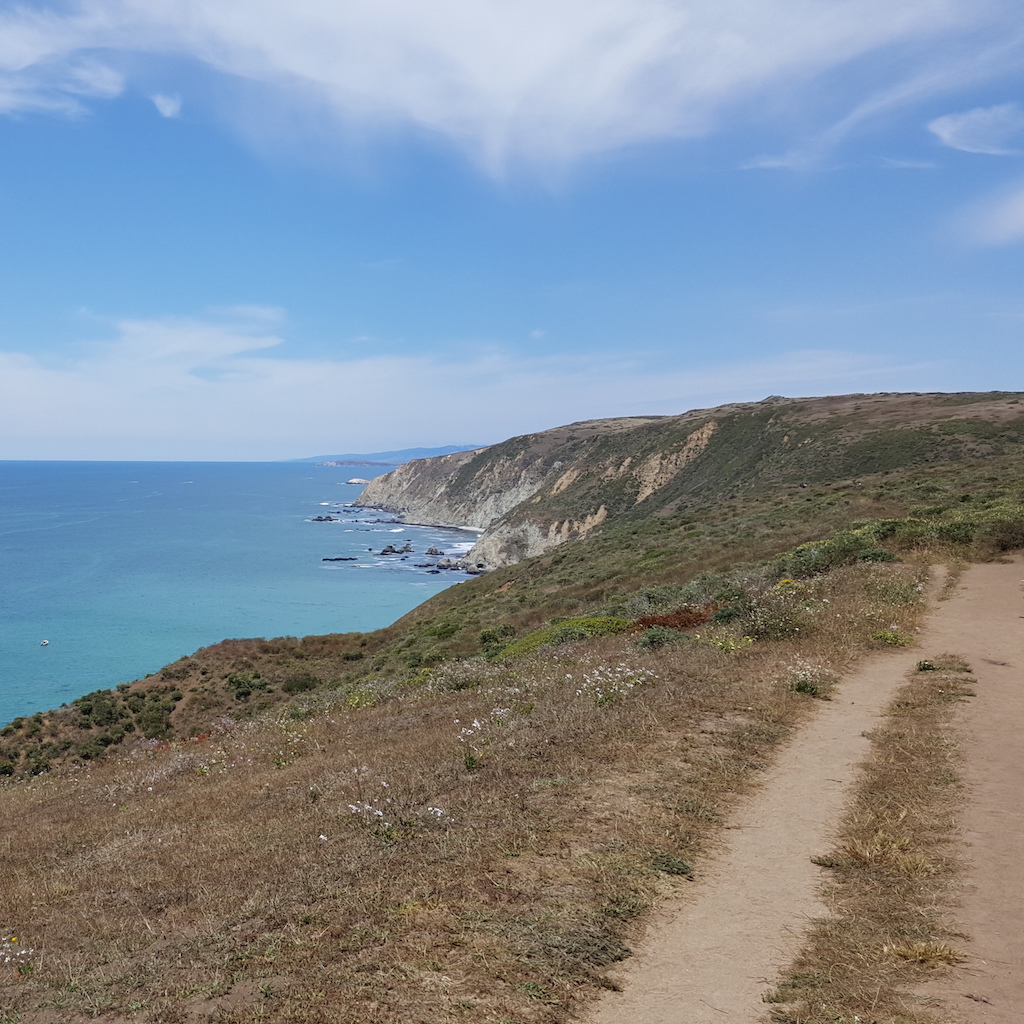 This beautiful coast is tempting, but it is cold!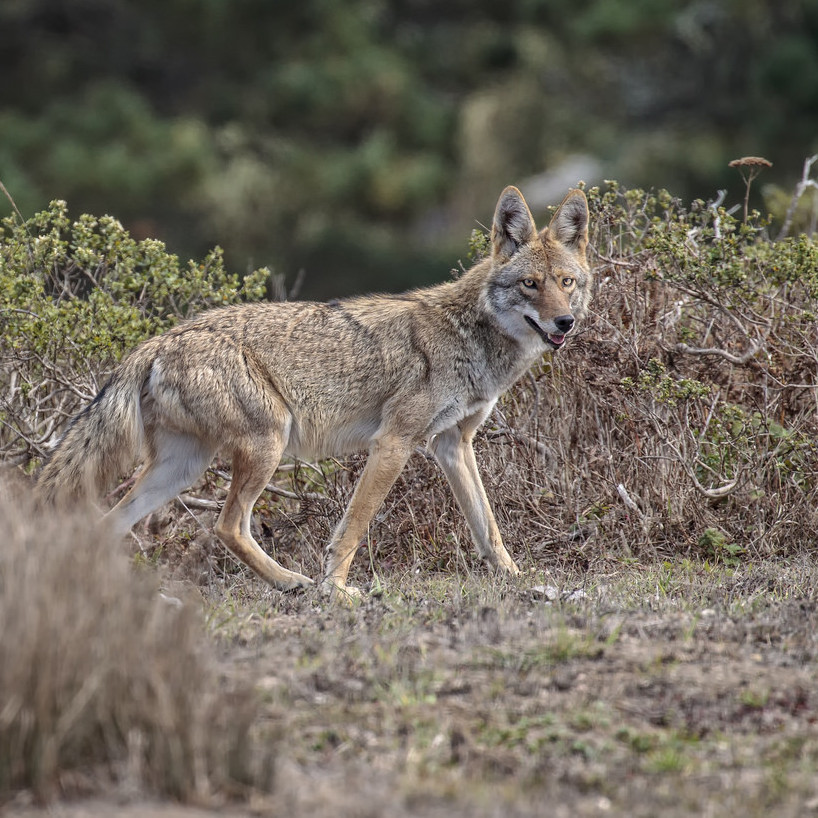 Keep an eye out for this guy. Rare, but precious.